KIG: w 2021 r. polski eksport wzrośnie o 7,6 proc.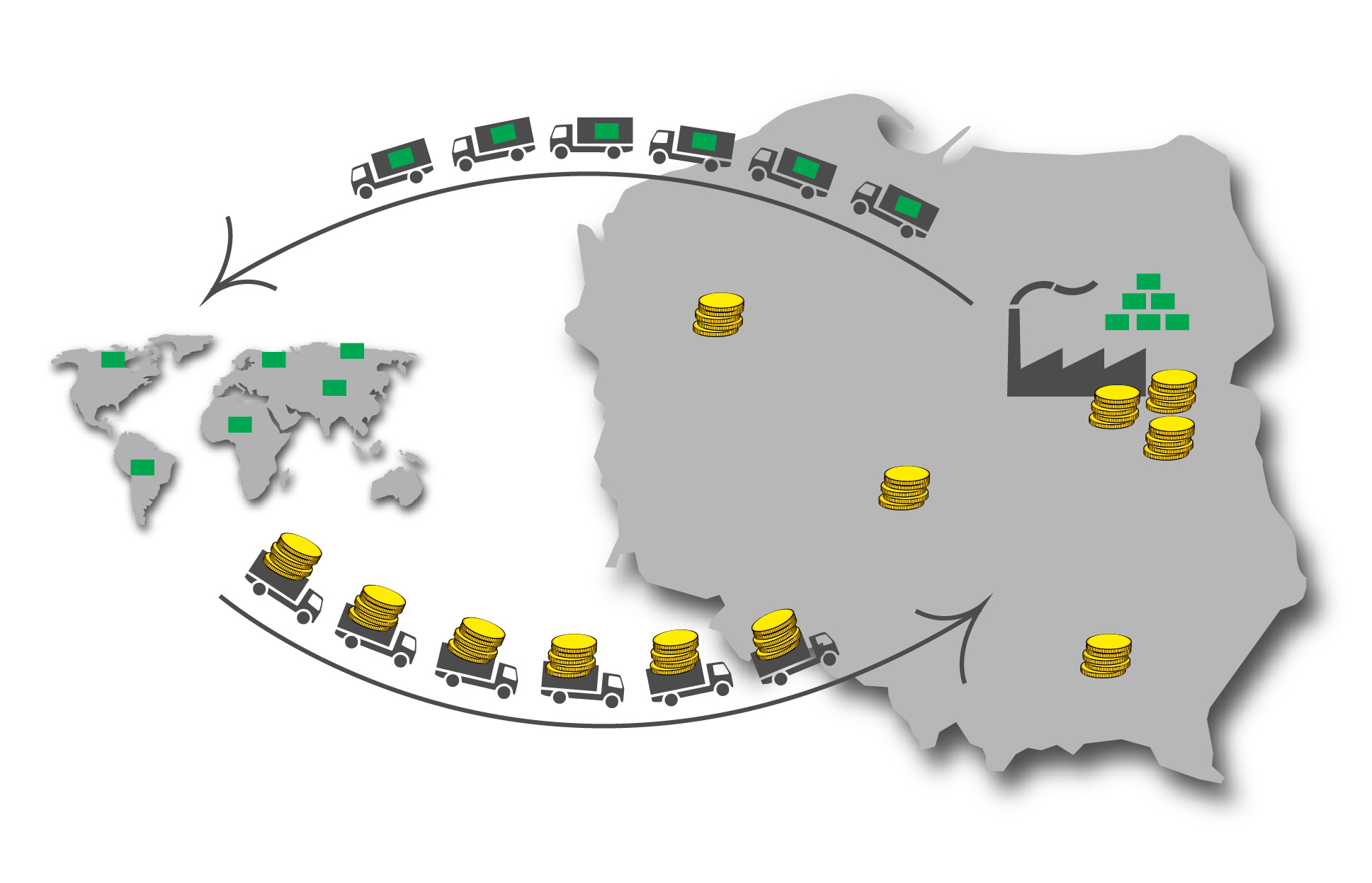 W marcu tego roku polski eksport wzrósł aż o 25,8 proc. w porównaniu do marca 2020 r. i o 12,9 proc. w porównaniu do poprzedniego miesiąca (lutego 2021 r.) – szacuje Krajowa Izba Gospodarcza (KIG). Tak duży skok eksportu z naszego kraju tłumaczy w następujący sposób:
"Wciąż nadrabiane były zaległości z początku roku, kiedy to pogoda nie sprzyjająca klientom, producentom i logistykom, a nowe fale obostrzeń w wielu gospodarkach – stawiały pod znakiem zapytania przyszłe możliwości zbytu. W konsekwencji w marcu roczna dynamika eksportu mogła poprawić się z +6,2 proc. w lutym do aż 25,8 proc. w marcu".
KIG dodaje  jednak, że tak duży skok sprzedaży za granicę to w dużej mierze efekt tzw. niskiej bazy. Chodzi o to, że w marcu 2020 r. polski eksport obniżyły pierwsze skutki załamania gospodarczego wywołanego pandemią i pierwszym lockdownem, wprowadzonym w wielu krajach.
Z drugiej jednak strony polskiemu eksportowi sprzyja obecnie słabszy – od roku – złoty. Ale służy mu też gospodarcze odbicie w wielu krajach, spowodowane stopniowym ustępowaniem pandemii i znoszeniu związanych z nią obostrzeń. Te czynniki będą napędzać polską produkcję eksportową w całym 2021 r. KIG prognozuje, że wartość naszego eksportu wyniesie w tym roku 250,4 mld euro i będzie o 7,6 proc. większa niż w zeszłym roku, a w 2022 r. wzrośnie o kolejne 8,9 proc., sięgając 273 mld euro.
Więcej: https://kig.pl/eksport-w-marcu-2021-prognoza-krajowej-izby-gospodarczej/